Restorative Dentistry – Rocky Hill, CT
Repairing and Restoring Broken Teeth
It's an unfortunate truth that while tooth enamel is harder than any other substance in your body, it can still break or decay. Virtually everyone will confront a damaged tooth at some point in their lives, but you don't have to face it alone. Dr. Rachel and Dr. Mike can restore smiles of all ages with tooth-colored fillings and carefully personalized dental crowns. Call us today to schedule a consultation to further explore your options for restorative dentistry in Rocky Hill, CT.
Why Choose Family Dental Care of Rocky Hill for Restorative Dentistry?
Team That Always Takes Its Time
Long-Lasting, Beautiful Materials
Two Experienced Dental Experts
Tooth-Colored Fillings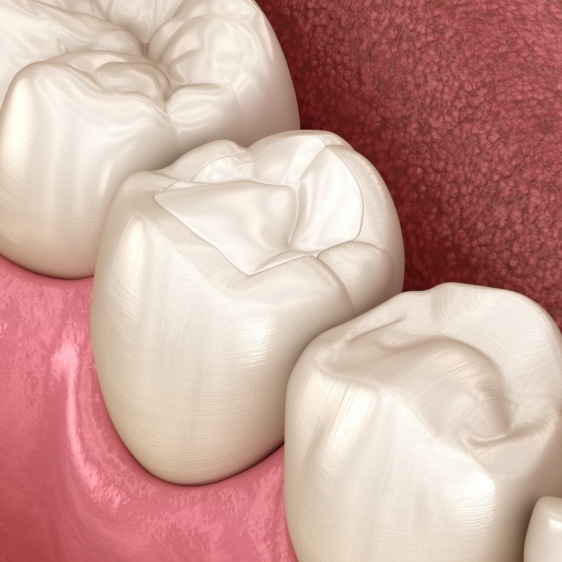 Smaller cavities and minor damage can be repaired with a filling. Some patients might remember that fillings used to be made from a metallic material called amalgam. For a variety of reasons, this is no longer the case today, because we now make these simple, yet effective, restorations with the composite resin. This material is just as strong as amalgam, but it blends in with the enamel, does not cause tooth sensitivity, and actively supports the tooth.
Dental Crowns
If the damage is too severe for a filling but not so bad that an extraction is the only option, a dental crown is probably your best choice for restorative dentistry. These tooth-shaped caps can be made from different materials based on the situation. For example, you might get a traditional gold crown for a tooth near the back of your mouth, but porcelain fused to metal, zirconia, and porcelain are available for the more visible teeth.