Dental Implants – Rocky Hill, CT
An Advanced Answer for Missing Teeth
More than 5 million dental implants are placed every year as more people discover the advantages they have to offer over regular dentures and bridges. This is the only type of tooth replacement that offers a way to replace the root structure of the tooth in addition to the crown. Dr. Mike can help you determine whether dental implants from our Rocky Hill, CT dentist are the best choice for your smile, so feel free to schedule an implant consultation with us today.
Why Choose Family Dental Care of Rocky Hill for Dental Implants?
Partnered with a Local Implant Expert
Dentist That Takes Their Time
Team That Enjoys Working Together
What are Dental Implants?
As you might already be aware, a dental implant is a thin post that is designed to be placed into the jawbone. Its purpose is to hold a crown, bridge, or denture in place. It also fulfills the role of the tooth roots in maintaining a healthy jawbone. Most dental implants are made from titanium, but other materials are sometimes used as well. The important part is to make an implant out of biocompatible material that can fuse with the jaw through osseointegration.
The 4 Step Dental Implant Process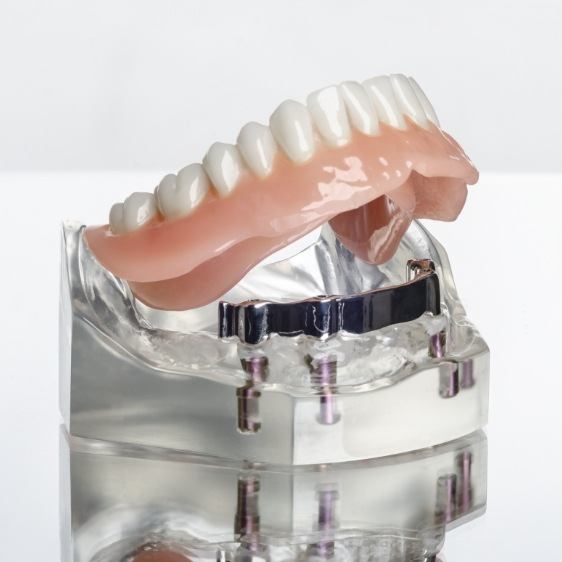 Getting dental implants in Rocky Hill requires a multi-step process, taking several months to over a year to complete. At Family Dental Care of Rocky Hill, we work with a local implant expert for the surgical aspect of your treatment, ensuring you get nothing short of the best results. Many patients find this method of tooth replacement to be well worth the wait because it can last for decades with proper maintenance. While everyone's journey may differ a bit, the four basic steps are the same across the board. Below, you'll learn more about what to expect.
Initial Dental Implant Consultation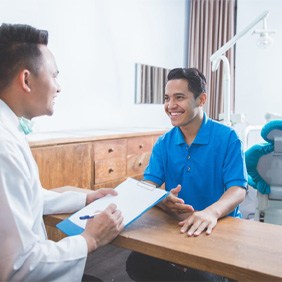 If you're thinking about getting dental implants in Rocky Hill, you may have several questions running through your head. Are dental implants right for you? How many will you need? What restoration will they support? Are you going to need bone grafts first? All these questions will be answered during the initial consultation. Your dentist will review your medical history and evaluate your oral health to determine what the next best steps are.
Dental Implant Surgery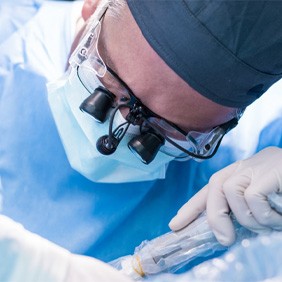 For implant surgery, we usually refer our patients to Dr. Corwin, who is only 10 to 15 minutes away from our dental office. He'll numb your mouth, make small incisions in the gum tissue to access your jawbone, and insert the dental implants at precise locations and angles. Then, he'll suture your gums shut and place a protective cap over the implants to protect them during the healing process.
Dental Implant Osseointegration & Abutment Placement
Over the next three to six months, your dental implants will fuse with the jawbone via a natural process called osseointegration. It's what makes your new smile so reliable! After successful integration, another minor surgery has to be done to attach an abutment to your implants. These small metal connector pieces are used to secure your personalized crown, bridge, or denture into place.
Delivery of Dental Implant Restorations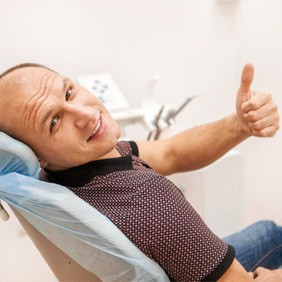 You'll return to our office for the placement of your final restoration. We can personally handle the process of attaching your new crown, bridge, or denture to your implant(s). Because they're designed to blend seamlessly with your remaining teeth, you can enjoy a natural-looking smile for life! Once we make sure your bite is comfortable, you'll be ready to enjoy your newly rebuilt grin.
Benefits of Dental Implants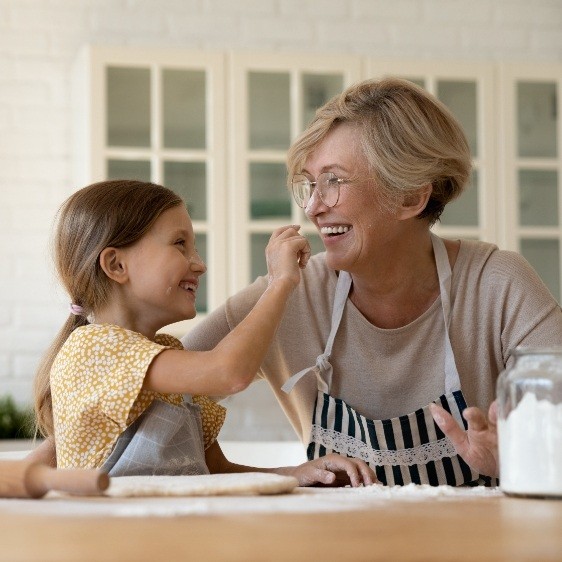 Dental implants stimulate the jawbone whenever you use them for biting or chewing. Such stimulation encourages the body to increase blood flow to the jaw, keeping it healthy and preventing it from breaking down. Other benefits of dental implants include improved stability, chewing strength nearly on par with the natural teeth, improved oral health overall, easy maintenance, a high success rate, and a lifespan of 30 years or more. It's little wonder why implants are considered to be the modern standard for tooth replacement.
Who Dental Implants Can Help?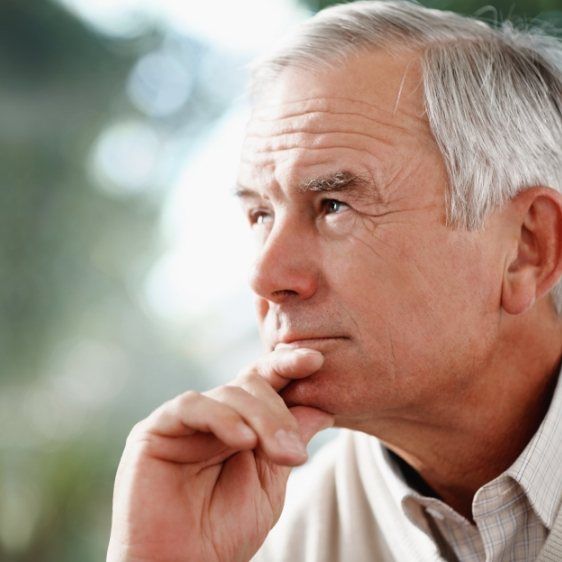 Almost anyone who has lost a tooth can get dental implants as long as they:
Do not have gum disease or another oral infection
Are healthy enough for the surgery
Have a jawbone that can support the posts in the required areas
Bone grafts and other preliminary treatments may be needed before you're considered a viable dental implant candidate. Once it's confirmed that you can move forward with the process, it will be necessary to determine how many implants will be needed to replace all your teeth.
Missing Single Tooth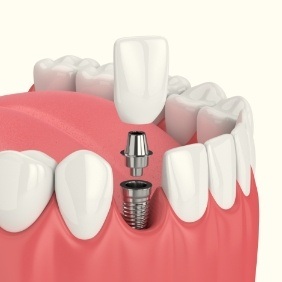 When there's just one small gap to take care of, a single dental implant is usually all it takes. There will be no need to alter the other teeth to make room for a bridge; we will simply attach a crown to the implant post once it has fully joined with the surrounding bone tissue.
Missing Multiple Teeth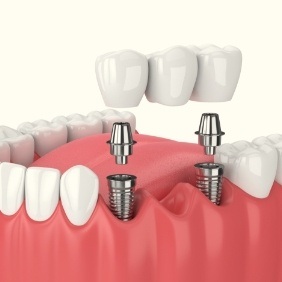 Are you missing at least three teeth in a row? Instead of getting a dental implant for each one, you can have a dental bridge supported by two implant posts. If there are multiple gaps to fill, a partial denture supported by a strategic number of implants may be the restorative option of choice.
Missing All Teeth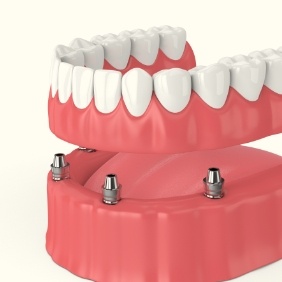 An implant denture can be used to replace all the teeth in a single arch. A minimal number of implants is used to support it – generally around 4 to 6 at a time. Most implant dentures are designed to always stay in the mouth, although some can be removed in order to clean the gums underneath.
Understanding the Cost of Dental Implants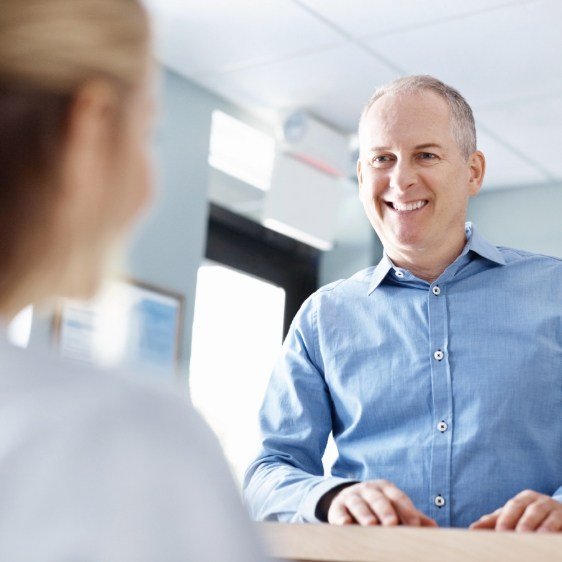 Cost is always a factor with any dental treatment, but with dental implants, it's only possible to make a reliable estimate after a thorough examination of the mouth and careful consideration of your specific needs (such as the number of implant posts). Remember that the initial cost of dental implants is often balanced out by the fact that they have a lifespan of over three decades. Some patients even keep their implants for the rest of their lives. Below, we'll explain what to expect when it comes to understanding the cost of implants in Rocky Hill.
Preliminary Treatments & Dental Implant Surgery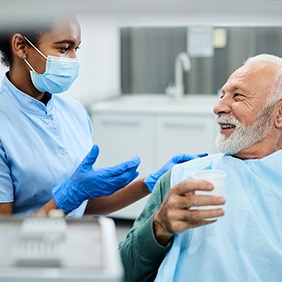 During your consultation, we'll perform an oral examination and assess the health of your jawbone to ensure you're a good candidate for dental implants in Rocky Hill. If you don't have an adequate amount of jawbone density, you may need preliminary treatments like gum disease therapy, tooth extractions, or bone grafting. While these services do add to your overall cost, they're essential for the long-term success of your new smile.
Keep in mind that dental implant surgery has a cost of its own. Because we want you to get the best results possible, we partner with a local implant expert for that step in the process. They'll discuss the details of what you can expect to pay for the procedure.
The Parts of Your Dental Implant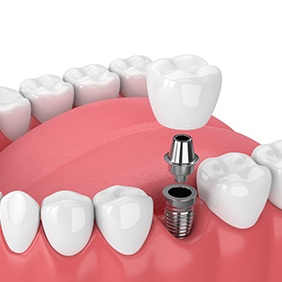 The overall cost of dental implants in Rocky Hill is influenced by:
Number of Implants – It takes one dental implant to replace a single tooth, two to replace a row of teeth, and four or more to replace an arch. An implant denture may be more cost-effective than replacing each tooth separately.
Type of Restoration – Crowns, bridges, and dentures all cost different amounts. Generally speaking, the smaller ones are naturally less expensive.
Material – Some implants are made of zirconia instead of titanium, which affects the total price.
Brand – Different manufacturers make implants differently to cater to the unique needs of certain patients. Since that can affect the amount you end up paying, feel free to ask about any brand-specific benefits.
How Dental Implants Can Save You Money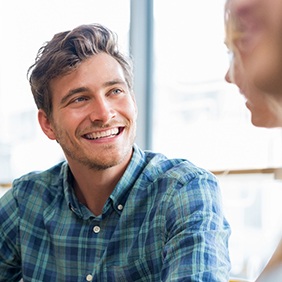 Many patients are tempted to choose dentures or dental bridges because they're more affordable. Even though dental implants have a higher upfront cost, they're most certainly worth every penny in the long run. For example, you won't have to worry about paying for replacements or adjustments every few years like you would traditional methods of tooth replacement. Also, you don't have to buy special products to take care of your new smile. Caring for your dental implants is as easy as caring for natural teeth! What's more, since they're easier to take care of, you can lower your risk of system issues and the costs of addressing them.
Does My Dental Insurance Cover Dental Implants?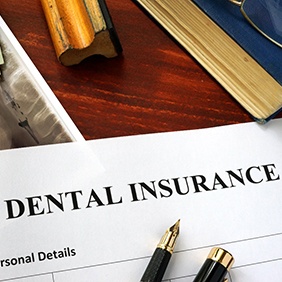 Although most dental insurance plans don't typically offer coverage for dental implants, there are a few exceptions. Parts of the final restoration or certain preliminary treatments are often covered. Of course, the exact amount of coverage you'll receive will depend on your specific policy. If needed, our team is more than happy to review your benefits and help you figure out how to maximize them.
Making Dental Implants Affordable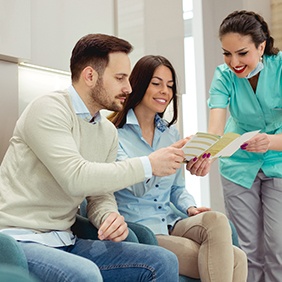 At Family Dental Care of Rocky Hill, our goal is to make your entire treatment as affordable as possible. In addition to accepting dental insurance, we offer third-party financing through CareCredit. It allows you to make smaller monthly installments with little-to-no interest attached. With this option, you can make even the most expensive service fit your monthly budget!