Advanced Dental Services & Technology – Rocky Hill, CT
Quality Care Using the Latest Technology
Precise treatment plans and accurate diagnoses wouldn't be possible if we didn't utilize the latest technology available in our field, including digital X-ray imaging, our intraoral camera, and our soft tissue laser. Each of these devices helps us streamline your visits as well, making keeping up with your oral health easier. To learn more about the latest technology that we use in our dental office, we welcome you to keep reading below.
Digital X-Rays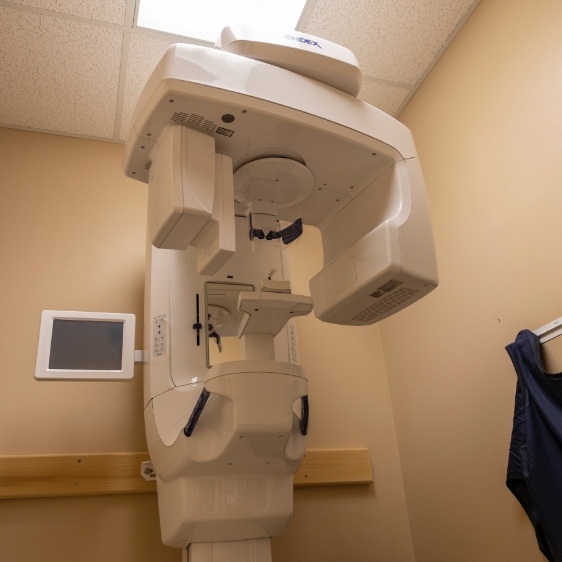 In the past, dentists would use film X-ray imaging to be able to see the area of your mouth that lies below the gumline, helping us diagnose issues like tooth infections, cavities between the teeth, and impacted teeth. Unfortunately, this method took awhile to develop the photos and exposed patients to higher amounts of radiation. Today, we use digital technology to do this, eliminating the use of materials that are harmful for the environment, reducing radiation exposure by up to 90%, and producing a clearer X-ray for more accurate diagnoses.
Intraoral Camera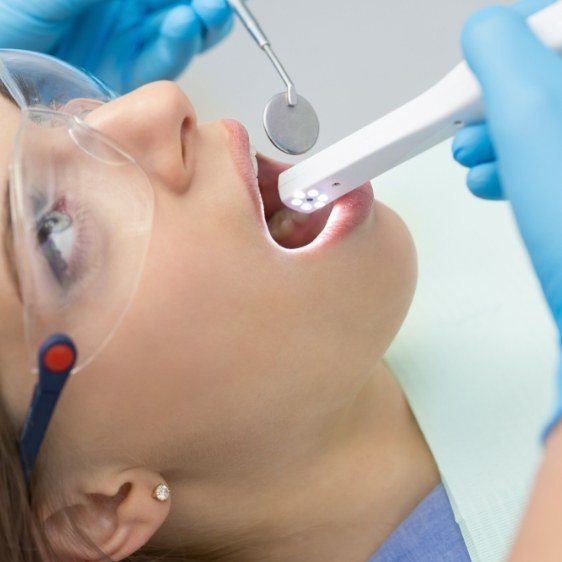 Our intraoral camera is a neat, small handheld wand that we can maneuver around your mouth to capture images and video of hard-to-see nooks and crannies located around gums and teeth. The images can be displayed on a large chairside monitor as well—helping us better explain any issues at-hand and how our team can address them with our recommended treatment plan.
Soft Tissue Laser Dentistry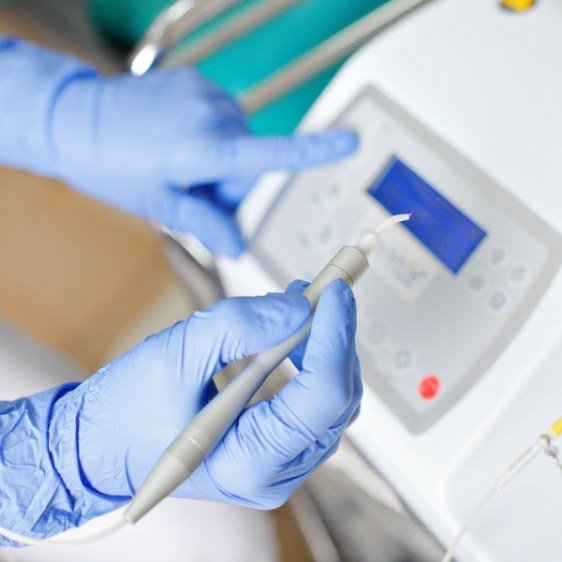 The soft tissue laser is a pen-shaped device that emits a concentrated beam of light from the tip of it, allowing it to easily remove damaged gum tissue and pockets of bacteria that have formed and created worsening gum disease symptoms. The best part is, this device completely eliminates the need for scalpels and sutures in laser periodontal therapy by cauterizing the area on-contact and minimizing bleeding and reducing recovery times.