Meet Your Friendly Dental Team – Rocky Hill, CT
Get to Know Our Long-Standing Team
We're incredibly lucky to have a dental team who has been with us through most of this dental office's life, like Barbara, who has been here for over 35 years, and Joy, who has been with us for over 20 years. Our team is embedded into the community and truly cares about the quality of services that they provide to their patients, friends, and neighbors. You can learn more about each of the friendly faces that you'll encounter when you visit us below.
Nicole, Practice Leader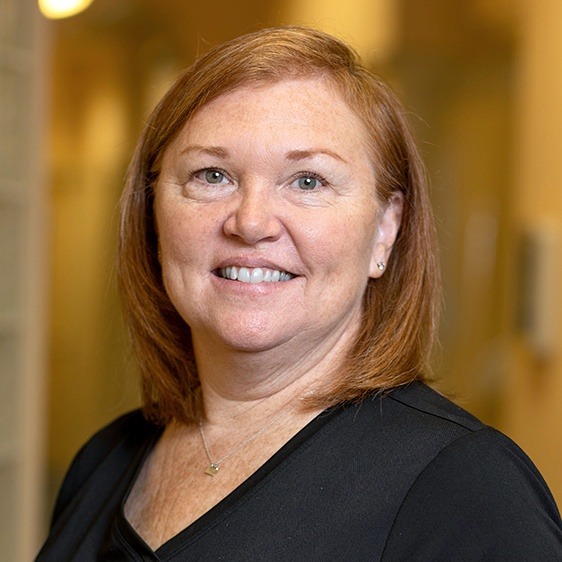 Nicole has been a member of our dental team for well over five years. She loves working alongside her fellow team members, as well as being able to help patients address their concerns about various dental needs!
At home, Nicole is married with two adult children. Her biggest priority outside of the dental office is spending quality time with loved ones.
Ashley, Insurance Coordinator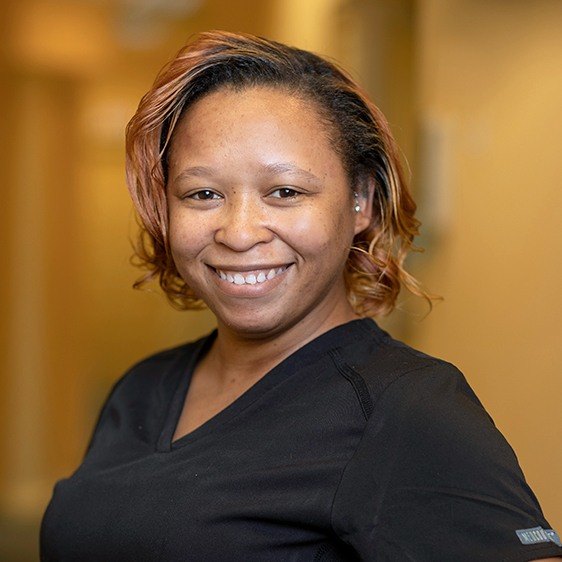 Ashley has been working in the dental world for well over a decade now. Her favorite part of this job is being able to help patients understand their dental insurance coverage and how to best utilize their benefits in order to obtain great dental health!
Away from the dental office, Ashley is the mother of two kids, who keep her very busy at her unofficial second job as a chauffeur. When she has free time, she likes shopping and watching movies.
Stacy, Administrative Assistant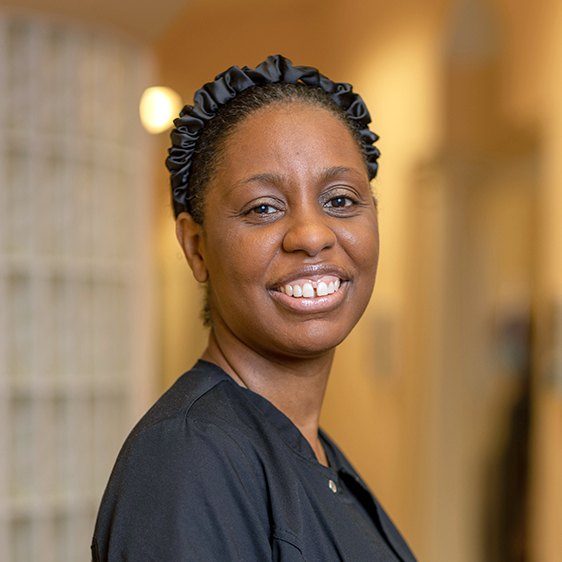 For Stacy, working in a dental office is an amazing career filled with rewards, challenges, and plenty of opportunities to help others! She has been a part of this field for over five years now.
Outside of the dental office, Stacy enjoys spending time with her two teenage boys, reading, and doing pretty much anything outdoors, especially during fall.
Barbara, Dental Hygienist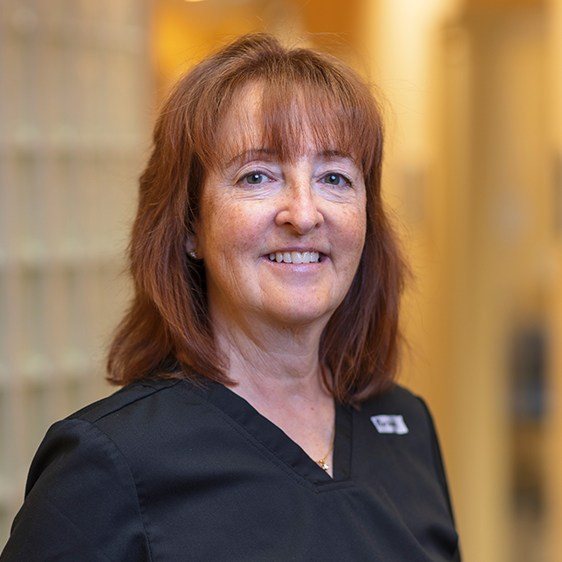 Barbara's career in the dental field covers an amazing 40+ years so far, with over half of that time spent right here at our dental office. No matter how much time passes, she still looks forward to helping patients care for their teeth!
When she isn't busy at work, Barbara enjoys spending quality time with her two grown daughters, kayaking, reading, going on walks (especially with dogs), and being outdoors.
Joy, Dental Hygienist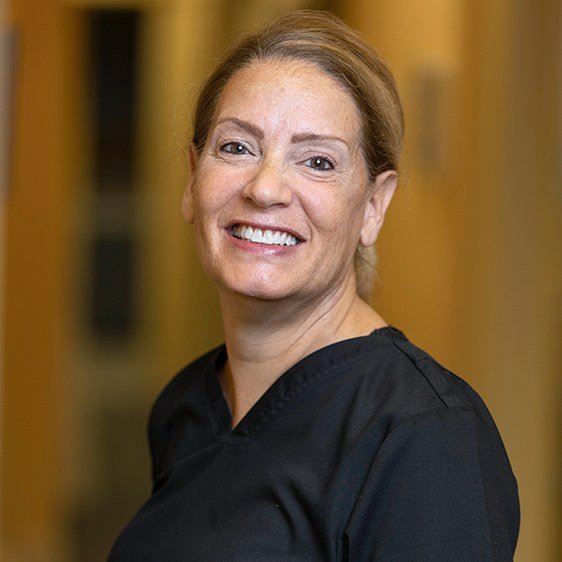 Joy has been a part of our dental team for an incredible 35+ years so far! She feels honored to help patients maintain not only their dental health, but their overall wellbeing too. Everyone here feels like family to her.
At home, Joy spends plenty of time with her husband, two sons, and Westie Stella. As for hobbies, she likes cooking, watching football, and visiting craft breweries.
Samantha, Dental Assistant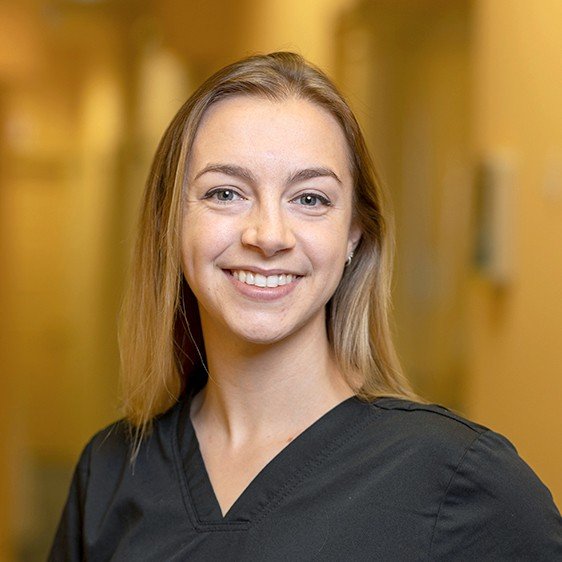 Samantha studied dental assisting at Tunxis Community College and has been a part of our team for a handful of years now. She does a great job helping patients feel more confident about comfortable with their smiles!
Away from work, Samantha spends plenty of quality time with her big family and also enjoys partaking in the aerial arts. She really likes dabbling in crafts like macrame and crochet. And of course, she can't forget playing with her pup, who is the center of her world.
Lori, Dental Assistant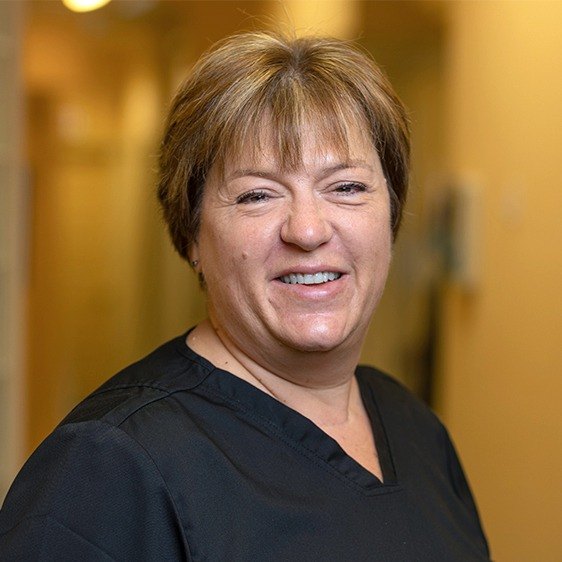 Lori has been working in the dental field for almost a full decade now, and she loves nothing more than partnering with so many amazing people each day. Every member of the team is wonderful, caring, knowledgeable, and compassionate. Plus, the patients are always happy to see her, even though the treatment chair isn't their favorite place to be.
Away from work, Lori is the proud mom of two grown sons. Her first grandchild is due soon and she can't wait to be a grandma! Outside of spending time with family, her favorite hobbies include hiking, backpacking, reading, doing DIY projects at her fixer upper, and helping out at the farm her son runs.