Children's Dentistry – Rocky Hill, CT
Keep Your Kids Smiling Brightly
Your child deserves to have a healthy smile their entire life. If you want to give that to them, then you need to make sure that they're receiving great care from the very beginning. Dr. Rachel is generally happy to see any child 2 years or older, and our entire team will work together to make their visit a pleasant one. To set up a visit for children's dentistry in Rocky Hill, CT, call our dental office today.
Why Choose Family Dental Care of Rocky Hill for Children's Dentistry?
Skilled Dentist That Primarily Treats Children
Welcoming Family-Friendly Environment
Many Dental Services in One Location
Children's Checkups & Teeth Cleanings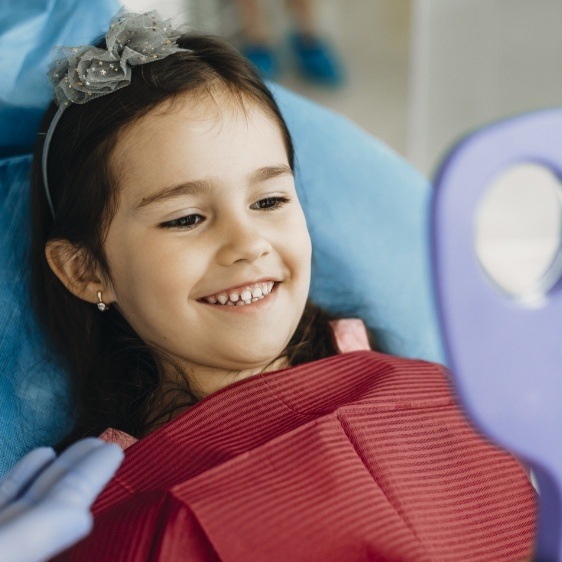 Before we begin your child's checkup, we'll help them get used to our dental office environment so that the things that they see and hear don't make them too anxious while we're working on their smiles. We will clean your little one's teeth, look for signs of cavities, and give some tips about proper brushing techniques and other oral hygiene habits. Feel free to let us know if you have any questions about dental development, or ways you could help improve your child's overall oral health.
Dental Sealants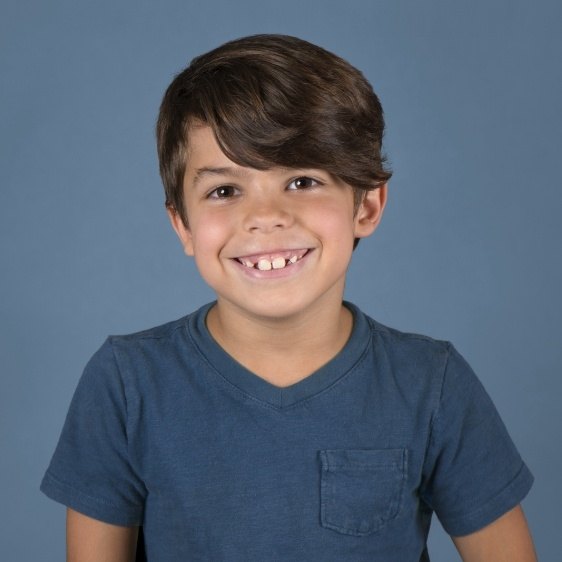 Even if your child is doing their absolute best to brush their teeth, they still might have trouble reaching the molars well enough to clean the deep grooves that they contain. Tooth decay isn't going to wait for your little one's brushing skills to improve, so to help keep them safe we can apply thin layers of plastic, called dental sealants, to the molars. This will stop food particles from settling in hard-to-reach spots, and it will prevent oral bacteria from gaining access to the enamel.
Silver Diamine Fluoride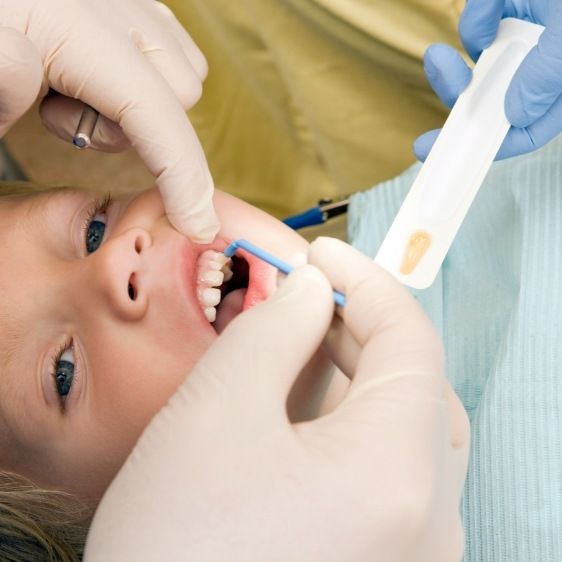 While regular fluoride helps strengthen the teeth, silver diamine fluoride is applied directly to cavities to stop tooth decay that is already in progress. It helps kill the bacteria in the area and aids in remineralization (the process that helps the enamel rebuild using the materials in your mouth). Silver diamine fluoride has been approved in the United States as a way to treat cavities without a dental drill, which is great for treating young children.
Athletic Mouthguards
Your child should never play any sport without the right protective gear, especially when it comes to football, basketball, soccer, and any other activity that could easily result in getting hit in the mouth. We can make a mouthguard for your young athlete that fits their teeth and gums perfectly. Making sure that the oral appliance fits as comfortably as possible is a must if you don't want your child to "accidentally" forget to wear it.