Cosmetic Dentistry – Rocky Hill, CT
Helping Patients Who are Unhappy with Their Smiles
Could your smile use a few subtle improvements, or do you just need a complete makeover? Even healthy teeth may suffer from stains and other imperfections, so once Dr. Mike is done making sure you're in good oral health, you can ask him about the best ways to make the changes that you've always wanted for your grin. If you're tired of being embarrassed whenever you have your photo taken, call us today for a consultation to discuss options for cosmetic dentistry in Rocky Hill, CT.
Why Choose Family Dental Care of Rocky Hill for Cosmetic Dentistry?
Fully Customized At-Home Whitening Trays
Beautiful Zirconia and Porcelain Restorations
Cosmetic Bonding for Quick Results
Porcelain Veneers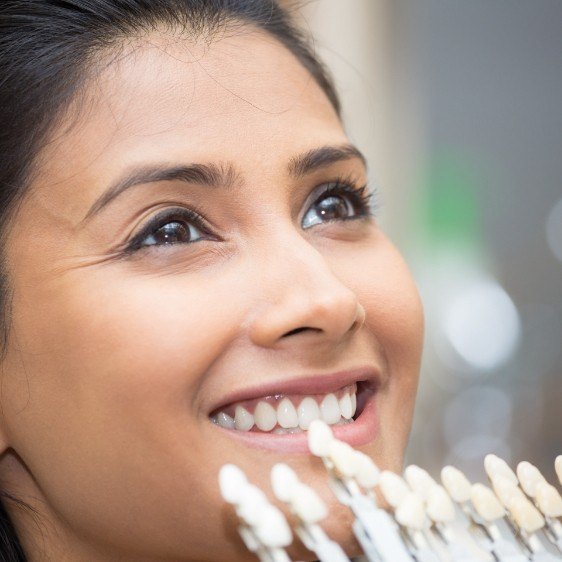 Why correct stains, chips, cracks, gaps, and other imperfections one at a time when veneers can be used to cover them all up at once? These thin coverings are bonded to the front of the teeth and shaded so that they mimic your natural enamel; that way, anyone who looks at your smile will only see two rows of flawless teeth. Veneers are often made of porcelain, which is a highly stain-resistant material that will last for many years.
Metal-Free Dental Restorations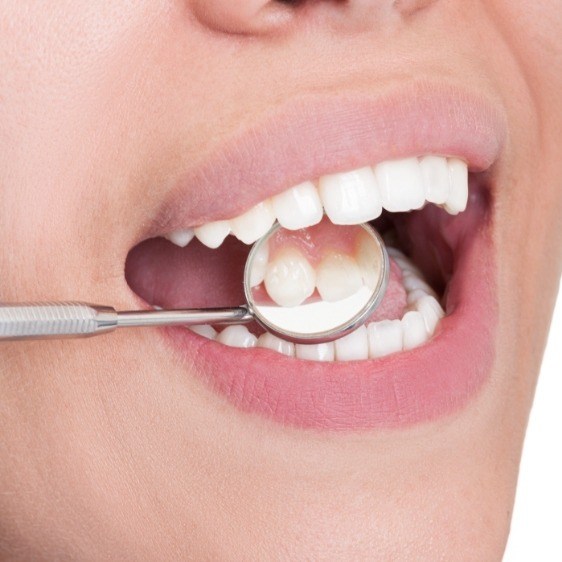 We offer zirconia and porcelain crowns as an alternative to metal restorations. Both zirconia and porcelain are highly durable; you don't have to worry about your crown not being able to stand the stress of chewing even though it's not made of metal. When shaded correctly, zirconia and porcelain crowns become almost indistinguishable from real teeth. They even reflect light in a very similar way. In addition to restorative crowns, purely cosmetic crowns may be an option in some cases.
Cosmetic Dental Bonding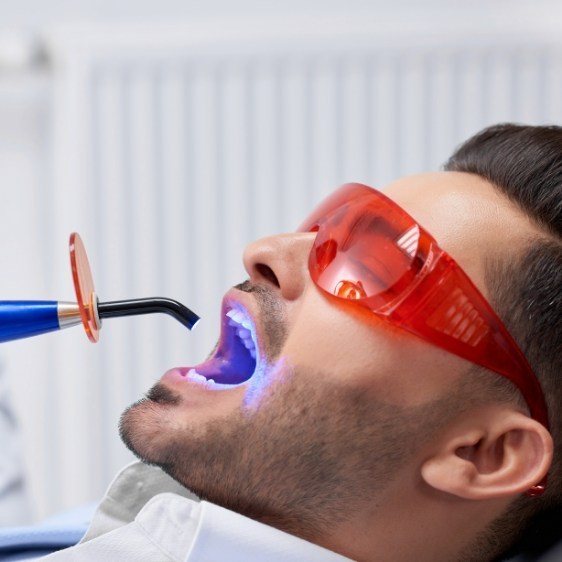 Looking to give your smile a "quick fix"? Cosmetic bonding may very well be the answer. While veneers and metal-free crowns usually require at least two visits, cosmetic bonding can be completed right away, as we can just apply composite resin to the areas of your tooth where you want improvements to be made. This is a relatively short process that can usually be completed in less than an hour, and it can be used for many different minor imperfections.
Teeth Whitening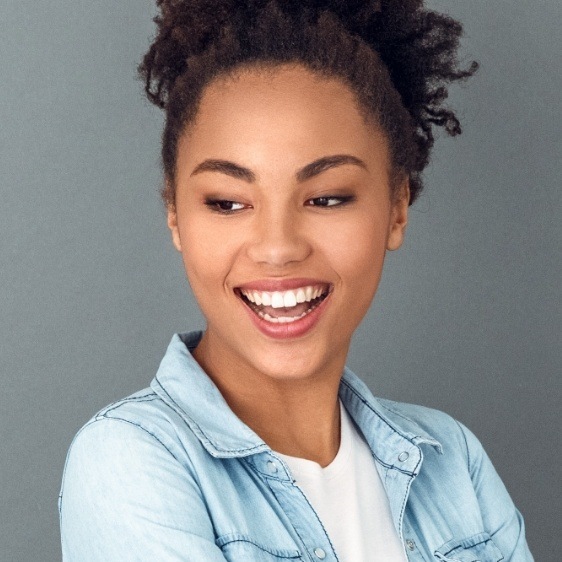 Whitening your teeth is not as simple as it might seem; oftentimes, the stains are beneath the surface of the enamel where over-the-counter products can't get to them. Our at-home whitening kits contain gels that can penetrate the enamel and eliminate these stains. Each kit contains custom whitening trays that should be filled and worn for a set amount of time each day so that you can see a significant improvement in your smile after about two weeks.
Gum Recontouring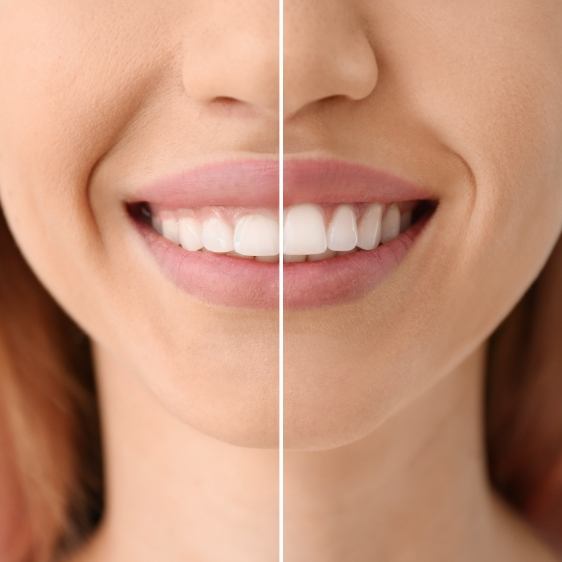 Sometimes it's not just the teeth that need to be touched up. Removing a small amount of unnecessary gum tissue can reveal more of the beautiful underlying dental structure and ensure that people aren't paying attention to the wrong parts of your grin. Gum recontouring is also sometimes performed if excessive gum tissue is getting in the way of the placement of a dental crown; when done for this purpose, the procedure is known as "crown lengthening."